Ian McDonald: Books
This page contains a list of all books that Ian McDonald has published as well as information about forthcoming titles. For each title, I also try to list as many translations as possible. Please let me know if I have missed anything. There is also some information about special national editions.
As you can see, almost all of Ian's books are translated to at least one foreign language. Germany is by far in the lead, having translated everything that is translated at all. I also have reports that there are no local editions in Sweden, Belgium and The Netherlands.

---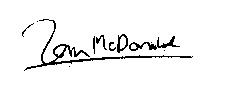 Back to the Ian McDonald information page.

This page is maintained by Hans Persson. Mail me (unicorn@lysator.liu.se) if you have comments or additions.