Ananda
1998-11-03: This is a followup to Chaga. 2001-06-09: It will conclude the Chaga series, continuing the narrative about Gaby and Shepard.
Short fiction
According to this page, Ian has written the introduction for Peter Crowther's forthcoming novella Gandalph Cohen and the Land at the End of the Working Day published by Subterranean Press at Halloween 1999.
---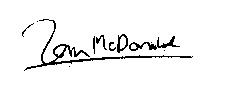 Back to the Ian McDonald information page.

This page is maintained by Hans Persson. Mail me (unicorn@lysator.liu.se) if you have comments or additions.

This page last updated .