Out On Blue Six (1989)



It's hundreds of years in the future and the world is perfect. Total fulfillment and happiness are the official goals of the Compassionate Society, and any citizens who find themselves less than delighted are guilty of a PainCrime.

Cartoonist Courtney Hall is trying to find her true place in a society whose computers and projections have asisgned a happy life to everyone. Yet when one of her political cartoons runs afoul of the Ministry of Pain, Courtney finds herself a fugitive from justice - and a target of the omniscient Love Police.

Her only escape is to drop through a manhole into a strange underground of discontent, a labyrinth of nests and tunnels beneath the surging metropolis. Now in a counterworld of orgasm junkies and biochip-implanted raccoons, a solitary rebel dreams of finding the edge.

Cover blurb of Bantam edition

Out on Blue Six describes a failed utopia (a rather common theme among British science fiction writers during the Thatcher period) called the Compassionate Society of Great Yu. The basic concept lends a bit from 1984 by George Orwell. Any citizen who is not entirely happy is guilty of PainCrime. A cartoonist publishes a strip that is too satirist and becomes hunted by the Love Police. To get away from them, she goes underground and meets a lot of other groups of people who are hiding. Ian McDonald himself has said that he wishes that he hadn't written this novel. "I was trying too hard after the success of Desolation Road and failed." Personally, I don't find it quite that bad, even though it is his weakest book. Ian says that Brazil is his favourite film and that he watches it every month or so. It seems that these viewings have influenced this book a good deal.

Editions

Bantam Spectra (paperback)

1989

335 pages. $4.50. Cover by Will Cormier.
ISBN 0-553-27763-4.

Bantam UK (trade paperback)

1990

335 pages. £4.99. Cover by Will Cormier.
ISBN 0-553-40044-4.

Translations

German Rebellin des Glüeck, translated by Michael Kubiak.

1991

Bastei Lübbe SF Special, 24147. 364 pages, ISBN 3-404-24147-9. DM 9:80. Cover art by Will Cormier.

Reviews

I'm very interested to get a cover scan of the German translation.
---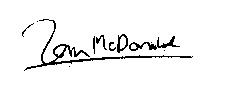 Back to the Ian McDonald information page.

This page is maintained by Hans Persson. Mail me (unicorn@lysator.liu.se) if you have comments or additions.

This page last updated .