---

---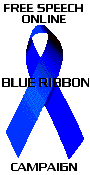 Join the Blue Ribbon Anti-Censorship Campaign! You are visitor number 4208 since November 2019.
Last update: October 2004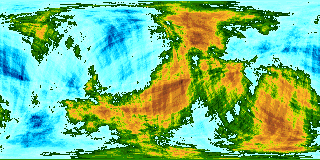 The worldmap above was generated by my Fractal Worldmap Generator, for more information - look further down! Some of the files below is packed with the gzip program, if want to get the sourcecode for gzip or an executable version of gzip for MS/DOS - KLICK HERE!
---
CHARACTER SHEETS Some time ago I made some charcter sheets for D&D. You can get a copy if you click below.
CorelDRAW version:
Encapsulated PostScript version:
PostScript version:
Acrobat (PDF) version:
---
THE CARNAL GUIDE (WAS: THE AD&D BOOK OF SEX)

This site has been chosen by The Guide Creator himself to be his official WWW site!
---
FRACTAL WORLDMAP GENERATOR You can now generate your own fractal worldmaps! Or, get the sourcecode in C. Command line version, CGI version. Those who run MS/DOS can try Martijn Faassen's adopted version for MS/DOS! If want to get the source for gzip or an executable version of gzip for MS/DOS - KLICK HERE!
---
POSTSCRIPT PROGRAMS A simple PostScript program someone posted on news for generating hexpapers.
---
LINKS TO OTHER SITES Below is some of the RPG-pages I have found. (New entries are allways added at the bottom) And then there exists some RPG internet shops! PLEASE let me know if you have any problems with downloading any of these files!

Ring Of Swords


Next Skip Next 5 Previous
Interested in Joining? Click the Pic!

---

Back to my homepage.
---
Last update: October 2004 CET by John Olsson
---

Graphics created with Pixelsight