---

---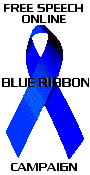 Join the Blue Ribbon Anti-Censorship Campaign! You are visitor number 2944 since November 2019.
Last update: October 2004
Name:

John Olsson

Username:

johol

Email:

johol@lysator.liu.se
---
My name is John Olsson and I was born the 2nd of April 1972. I'm studying Computer Science and Engeneering (which is also called the D programme) here at Linköpings Tekniska Högskola (LiTH) since 1991. If you translate Linköpings Tekniska Högskolan into english, you get something like Linköping Institute of Technology. I'm from the town Vänersborg (map of Sweden), which is situated at the south tip of the biggest lake in Sweden, Vänern. 10Km from Vänersborg lies the town Trollhättan, where the SAAB/GM car factory lies and SAAB's headquaters are. My parents now live in the city Helsingborg, but my older brother (who is 36 years old :) are still living in Vänersborg with his girlfriend.
Some of my interests are:
ORIGAMI (Japanese paperfolding).
Books. I like reading books a lot, especially SF and Fantasy, but most genre's will do. I warmly recommend Jack Vance's fantasy books - The Dying Earth, Rhialto the marvelous, The eyes of the overworld, Cugels saga and Lyonesse I to III as well as Feist's Magician series, which are very good fantasy. Other great books are Tolkien's The Lord of The Rings, Douglas Adam's Hitchhiker's Guide To The Galaxy, which is a SF-triology in five parts and Artur C. Clarke's Rama books. I could go on like this and tell you which books I like and dislike, but I don't think anyone are interested - or are you? If you are interested in SF and/or Fantasy, check out Lysator's The Science Fiction/Fantasy Archive!
Music. If you follow my music-link below, you get a fairly good approximation of what kind of music I like. As you can see, I like very different kinds of music - everything from Björk and Tori Amos to Nirvana...
Electronics. I'm a member of the electronics society Admittansen here in Linköping. Below, I have a link to our WWW-Page.
Computers (of course). I'm also a member of the computer society Lysator, which stands for Linköpings Y-teknologers Sällskaps dATORförening. The Lysator society is approx. 20 years old and the students of mid-70's built a 16-bit homecomputer which went into production! If you are interested in Lysator, you can always follow the link above.
---
Some music links... If you want to know what kind of music I like! :)
One of my favorite bands are The KLF (aka The Timelords, The JAMS, The K Foundation, The One World Orchestra, ...) As a result of this (and the lack of KLF-sites two years ago) I made The KLF Mainpage. Here you can find a discografy of their work (with many pictures of the albumsleaves) and links to some samplings of their music.
As I'm very much into Fantasy, I've also created John's RPG Page which offer you amongst many things, character sheets for D&D and a Fractal Worldmap Generator.
---
Some of my friends have WWW-pages:
---
The following people have links to my pages:
Digital Dream

K Foundation Web

Discographies at Nibble's

Mikes Page
Since it became to tedious to have links here to all who linked to my page(s), you can search with Alta Vista by clicking HERE... :)
---
Unsorted:
NIC.FUNET.FI - Table Of Contents

Internet Movie Database
---
Last update: October 2004 CET by John Olsson
---

Graphics created with Pixelsight