Rumours and news - future Tolkien games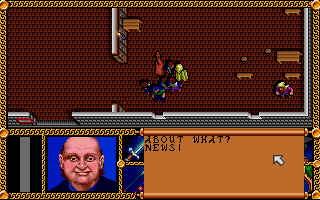 Welcome to the Prancing Pony Inn where you will always be able to get the latest news and rumours about everyone and everything.
There are yet (January, 2002) no new games, even though the first movie has been released. Latest news (December, 2001) is that Electronic Arts have signed an exclusive contract for games based on the movies. I have yet not found out where that leaves Sierra, who used to have the license. There is an official press release at EA's home page.
Other interesting news are summarized below. Please note that not all games mentioned here may actually come into being. Many are hobby projects and people have a tendency of shifting priorities from time to time.
This page will be updated as soon as I hear something new. Have you heard any rumours? Do you have any information? Perhaps even planning a game of your own? Do not hesitate to contact me so that others can share your knowledge.
---

Back to the Tolkien computer games page