Ian McDonald has left this web page
The URL for the Ian McDonald Information Page has changed. It is now located at http://www.lysator.liu.se/~unicorn/mcdonald/. Please update your bookmarks.
---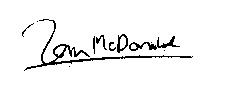 Back to the Ian McDonald information page.

This page is maintained by Hans Persson. Mail me (unicorn@lysator.liu.se) if you have comments or additions.

This page last updated .