Previous entry: Jewels of Darkness


Next entry: Der kleine Hobbit


Back to the Tolkien games home page
---
Kingdom O' Magic
Produced by: SCi
Distributor: SCi and GT Interactive
Author: Fergus McNeill, et al.
Year: 1996
System: MS-DOS, Sega Saturn (never released), Sony Playstation (never released), Macintosh (never released)
Type: Graphic adventure
Language: English, French, German, Spanish, Italian
Distribution: Commercial
Availability: Commercially available
Licensed: No

The author of Bored of the Rings and The Boggit strikes again, this time with a point-and-click graphic adventure.
Kingdom O' Magic is a parody of Middle-earth, and although the protagonists (Thidney the Lizard and Shah-Ron the Girlie) and the plot has nothing to do with Tolkien's writings, the environments are very obviously drawn from Tolkien's books.
Personal evaluation: An excellent parody. Great fun with lots of British humour. Sound and graphics are also fine, although the actors could be better.
Covers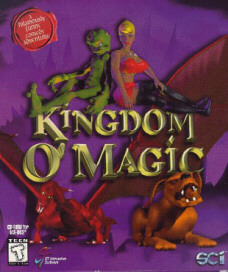 The above cover is the one used for the US release, while the one at the top of the page is the European cover.
Screen shots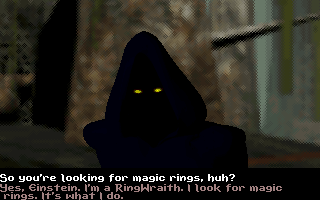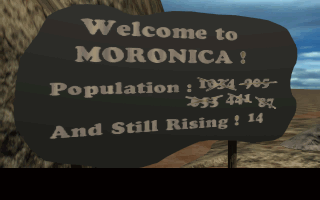 Net resources
See also