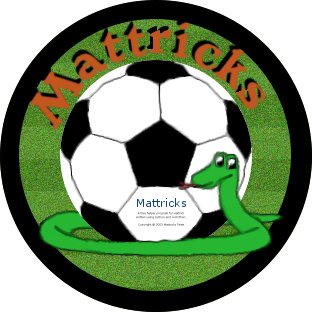 Mattricks is a free helper program for Hattrick players distributed with a GNU GPL-license.
The program is written using python and make use of wxPython for the graphics.
We work on getting more features into Mattricks and here is a list of the current ones:
Mattricks is multilingual and we work to support more and more languages. Currently we support English, Swedish, Polish, Dutch and German.

Graphical interface with lots of functions.

Command line tools to collect data and print out different thing. Good for daily non-interactive executions.

Works in most modern operating systems including Windows, Linux and Mac OS X.

Overview of all players.

Sort and get information about your players.

Get help with your economy.

Comparisons between different data files to know what happens to your club and players.

Look at your new juniors in Junior Spy.

Predict the result of your next game in the match prediction utility.

Let the computer select your team.

View matches in the match viewer

Keep all of your friends teams in a handy way.

View information from your league and played matches.