LinkExchange Member
---
---
---
WWW homepage of
Mrs. atarina ndersson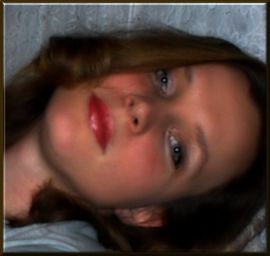 ---
---
---

catarina@almby.com
Welcome!
...to my little corner in cyberspace!
You are visitor number four hundred and ninetysixsince November 2019!

Me:
What is there to know about me? Well, we can start off with my data sheet:
    Sex:         Female
    Born:        1/5 1967
    Height:      173 cm
    Eyes:        Green
    Hair:        Brown                                
    Shoesize:    39
    Weight:      62 kg 
    Lives:       With my husband and 
                 three little sons outside Eskilstuna, Sweden
Wow...that was exciting wasn't it? Now over to other aspects of my life:
My job:
I am trained electric engineer. I have worked as an industrial elecrician for nine years. I'm currently at home with our third child, born the 22nd of september 98!
Hobbies:
Painting

I love to paint, my favourite motif is panoramas of nature. To see some, visit my art gallery.

Making my own animations:

Music

Playing the piano when the time allows.Click here to hear me play

Gardening

I like to spend hot summerdays in our garden and our greenhouse.

Photography

Mostley i take photos of my family but here is a photo of a thistel and photo of roses
Family:
My husband is called Zap in the computerworld and Håkan in real life.
We have three sons named Victor, Oscar and Oliver. 5, 3 and 1 1/2 years.