Ingemar's Skiing Game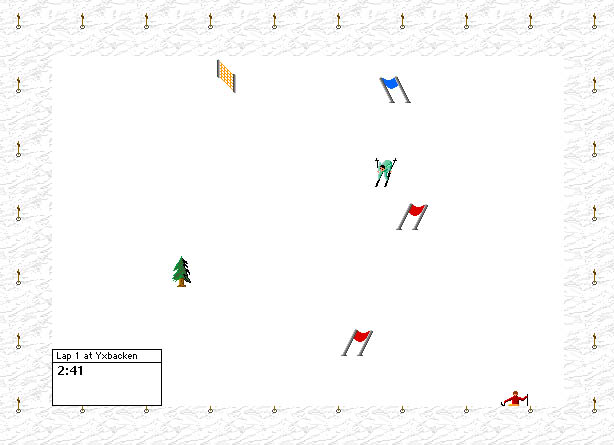 ---
Quick facts

This is a vintage-style downhill skiing game, quite outdated graphically, but my old fans don't want it to change, they just want it to run natively under OSX. So, that's what we have. Classic versions for any old Mac you may have. The big point with the game is competitions, racing against friends and computer players in single competitions or even a World Cup. Track editor included.

Freeware!

Downloads

Ingemar's Skiing Game 1.0.3 (Classic, MacOS 9 and older): Ingemar's skiing game 1.0.3

Ingemar's Skiing Game 1.0.4x (OSX only, preliminary, may still have serious bugs): isg104x.hqx

Ingemar's Skiing Game 1.0.5x (OSX only, now without screen depth switch and with OSX native launcher): isg105x.hqx

For best performance, I recommend the Classic version under MacOS9 or older.