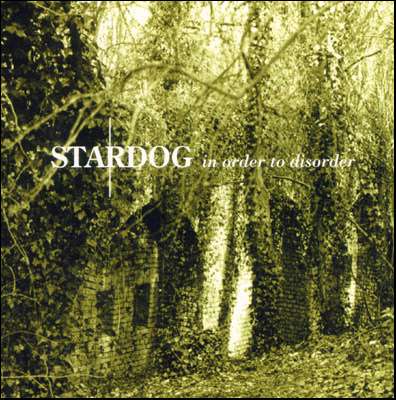 Stardog
WeCD 122 - In Order To Disorder

Our Share          [3.56]
Time To Go         [3.22]
Do It              [4.03]
Beautiful Day      [4.52]
Never Be The Same  [4.06]
Puppy By Sight     [3.14]
Enough             [4.32]
I'm Allright       [3.17]
Nothing I'll Miss  [3.31]
Five Words Or Less [2.57]
This Came To Be    [4.37]

Recorded at: Rumble Road, Skellefteå
Produced by: Stardog
Engineered by: Kjell Nästén

---

Assistant Engineering by: Mats Hammarström.
Mixed by: Kjell Nästén and Stardog.
Photos by: David Eriksson.
Sleeve by: Peter Eriksson.
Vocals: Martin Wiklund.
Guitars: Niklas Wiklund.
Bass: Jon Ericson.
Drums: Patrik Sundqvist.
Thanks to: friends and families, kathrine, mithra, mona, steffe, ekan, ubbe & tommy, wikdahl, gugge, arne, micke, helena, peter, chez bob.
Read the (soon to come!)...

This page was originally created by Erik Söderström on May 13th, 1996.
---





You are visitor

RXML parse error: This tag doesn't handle content.
 | <accessed>